We're a cut above the rest
A sleek bob to compliment the vivid red. A short crop to make the cool crisp blonde look really edgy, long smooth layering to make the most of the rich chocolate brown or a cool blue black on that sharp Beckham look. Our team of stylists are so passionate about cutting and styling hair to create your total look.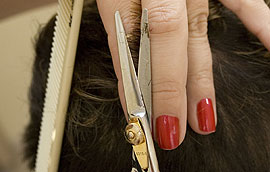 Add colour to your life...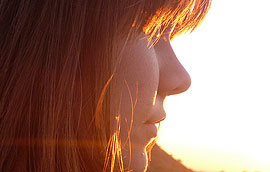 Cool crisp blonde, vivid red or copper, rich chocolate brown or mocha. The team at A&J Hair can create a bespoke Matrix colour service with optimum shine and great condition. We also offer Matrix Colour Insider. An odourless, totally ammonia free colour which gives 100% coverage on grey hair. (Colour skin test required 48 hours before colour application).
Styling for your special occasion
Book a free consultation to discuss your wedding, prom or other special occasion hair. Planning is key to beautiful occasion hair. We will work with you, suggest ideas, discuss any hair accessories and plan a couple of trial sessions so that your hair will be absolutely perfect for that special occasion.
View our gallery of wedding & occasion hair, make up & nails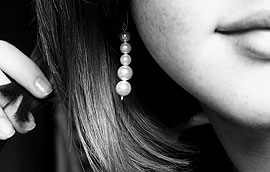 Here you can see what we have to offer and the costs of our services
Service
Price

 

Ladies
TOTAL RESTYLE CUT AND FINISH
£37.00
CUT AND FINISH
From £26.50
DRY CUTTING
From £17.50
GIRLS DRY CUTTING
From £8.75
SETTING
From £9.95
MATRIX BIOLAGE CONDITIONING TREATMENT AND BLOWDRY
£20.00
OLAPLEX EXPRESS SERVICE AND BLOWDRY
£23.50
OLAPLEX FULL TREATMENT AND BLOWDRY
£33.50
PERMING
From £44.50

Colour

FULL HEAD TINT
From £51.50
MATRIX COLOUR INSIDER AMMONIA FREE COLOUR
From £48.50
FULL HEAD FOILS
From £62.00
(COLOUR SKIN TEST REQUIRED 48 HOURS BEFORE APPLICATION)

Hair Up

"QUICK" HAIR UP (NO SHAMPOO & BLOWDRY)
From £18.00 – £24.00

Wedding & Occasion – Hair & Makeup

PROM/PARTY MAKEUP
£28.00
BRIDE MAKEUP (INCLUDING TRIAL AND CONSULTATION)
£80.00
BRIDESMAID/MOTHER OF THE BRIDE MAKEUP (ON THE DAY)
£43.00
BRIDE HAIR AND MAKEUP (INCLUDING TRIAL AND CONSULTATION)
£170.00
BRIDESMAID HAIR AND MAKEUP
£80.00
MAKEUP TRIAL/LESSON
£33.00
BRIDE HAIR (INCLUDING CONSULTATION TRIAL AND ON THE DAY)
£92.00
BRIDESMAID/MOTHER OF THE BRIDE HAIR UP
£40.00

Princess Package (Up to 10 years. Must be accompanied by an adult)

HAIR CURLING, NAIL POLISH AND MAKE UP
£23.50

Nails

MANICURE
£10.00
EXPRESS MANICURE
£7.00
FILE & POLISH (ON NATURAL NAILS ONLY)
£10.00
FILE & GEL POLISH (ON NATURAL NAILS ONLY)
£20.00

 

Men's Services
DRY CUTTING
From £8.00
WASH CUT AND FINISH
£11.00
BOYS DRY CUTTING
£7.00
MEN'S COLOURING TECHNIQUES


(COLOUR SKIN TEST REQUIRED 48 HOURS BEFORE APPLICATION)

From £29.00
OVER 65'S MEN'S DRY CUTTING (TUESDAY – FRIDAY)
£5.00